Excursion Program I:
 5th September 2013
4 Hours Ankara City Tour, 09:30
Starting Time 09:30. Sights that will be visited, Anıtkabir Mausoleum of Atatürk and Museum of Independence Hacıbayram Mosque and Tomb, Augustus Temple, Anatolian Civilizations Museum (if closed case the Ethnographic Museum and the Museum of Painting and Sculpture will be alternated). City Citadel and the old markets in (Ankara, Horse, Sheep, Copper). In the market region there will be a 30-minute break for souvenier shopping, and drive throught the old and the new Ankara, Hürriyet Caddesi, Cankaya Atatürk Avenue. Optionally Atakule tower for the  bird's eye view of the city.
Tour price      € 25/pp  museum entrances, including guidance and luxury travel by bus
Atakule Tower           € 8/pp
VAT is not included. Minimum 7 persons is required for this tour to start.
Excursion Program II:
8th September 2013
Full Day Cappadocia
07:00: Start from Bilkent and drive to Uçhisar via Salt Lake. In Uçhisar enjoy panoramic view of the valley.  Visit Göreme Open Air Museum, Male and Female Monasteries , Apple, St. Barbara, Serpent, churches carved into the rocks and the insides of the dark-colored frescoes Then drive to Paşabağları to see the best Fairy Chimneys. Lunch in Avanos . After lunch visit Ürgüp where we will have some time for souvenir shopping in pottery, carpets,  marble  ateliers. Then visit Kaymaklı or Derinkuyu underground city. Return to Ankara. Dinner on the way. Arrival to Ankara at 22:00
Tour Price                 € 80/pp Transportation with luxury coaches, museum entrances, guidance services, lunch in Avanos and dinner on the Baran on return trip, including a soft drink or hot beverages.
VAT is not included. Minimum 7 persons is required for this tour to start.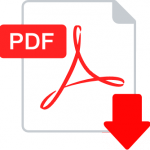 Click to download Excursion Programs.